Finding the right insurance can be confusing and taxing and takes a lot of time to be sure that you have the right policy. Instead of taking on that burden in Loveland, Fort Collins, Longmont, Greeley, Windsor, and the surrounding areas, you should work with a Colorado insurance broker who can work on your behalf and answer your questions. Volk Insurance Benefits has been helping people with their insurance needs for more than 30 years. Call us today to learn more and put our brokers to work on your behalf.
We Work for You, Not Them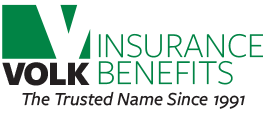 When you work directly with an insurance company, while they want you as a customer, they don't have a vested interest in you; they are ultimately vested in doing the best for themselves. In contrast to this are insurance brokers like Volk Insurance Benefits. Because we don't have any loyalty to a particular insurance company, we can turn our focus to you and what works best for you.
Agents from individual insurance companies are also limited in what they can offer. The company that they represent only has so many options for the insurance that you are looking for, and if they don't have an option for your needs, you need to look elsewhere. A Colorado insurance broker doesn't have this problem because they represent many different insurance companies. Clients prefer this because it means they only need to go to one place to get the insurance that they want, rather than having to deal with several different agents from several different agencies.
How Insurance Brokers Get Paid
Insurance brokers are paid by the insurance companies when a policy for that insurance company is written. Clients do not pay a broker's fee or similar to find insurance policies, instead it is a part of the premiums that are paid for the insurance policy. Brokers like Volk Insurance Benefits have a vested interest in keeping their clients happy as this means repeat business. This is why working with Volk Insurance Benefits is a good experience because we put you first and work to provide the best service possible to keep you. When you are looking for insurance coverage in Loveland, Fort Collins, Longmont, Greeley, Windsor, and the surrounding areas, contact our team to put our experience to work for you.