Health Insurance, Medical Insurance, Group Insurance, Employee Benefits, and Colorado Insurance Broker in Longmont, CO
While the majority of people get their health insurance through their employer, that still leaves many others who either work for small businesses that can't afford to offer a group insurance policy, or people who are freelancers that need to get their own individual health insurance policies. At Volk Insurance Benefits, we are able to help all of these situations with the right medical insurance solutions and employee benefits options. Contact our team today to learn more and review your current medical insurance situation.
Group Insurance and Employee Benefits in Longmont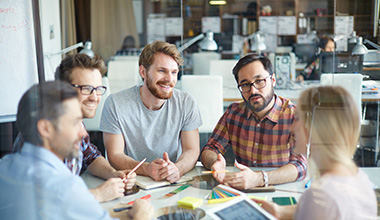 If you own or manage a business, odds are you have to deal with employee benefits at some point. One of the largest and most popular components of any employee benefits package include a group insurance option. This provides a way for not only the employees but also their family members to obtain insurance from a single source.
There are many different variables to take into account with a group insurance policy. The employees like it because usually the cost the pay is pre-tax, thereby reducing their taxable income. The businesses like group insurance policies because it provides them a tax write-off as well, plus it is a way to help retain the talent that they already have.
Individual Health Insurance and Colorado Insurance Broker in Longmont, CO
There are many cases where individuals need to be responsible for their own health insurance. It might be that their current employer doesn't offer any health insurance options, or they might be an independent contractor or freelancer that has no other alternative but to get an individual health insurance policy. When you turn to an independent Colorado insurance broker like Volk Insurance Benefits, you can be sure that you will have experts helping you find the right policy.
Volk Insurance Benefits works with both individuals and organizations to offer the best in medical insurance options. Longmont is named after Longs Peak, a prominent mountain named for explorer Stephen H. Long that is clearly visible from Longmont, and "mont", from the French word "montagne" for mountain. Longmont was founded in 1871 by a group of people from Chicago, Illinois. Originally called the Chicago-Colorado Colony, led by president Robert Collyer, the men sold memberships in the town, purchasing the land necessary for the town hall with the proceeds. Contact us today to put our experience to work for your medical insurance needs.