Most people are likely familiar with the large national insurance companies because they spend a lot of money on advertising on television and radio in Loveland, Greeley, Windsor, Fort Collins, Longmont, and the surrounding areas. But what many people may not realize is that there are a number of other insurance companies that you could get your different insurance coverages from, but you need to work with agencies like Volk Insurance Benefits in order to access them. This is because as a Colorado insurance broker we can represent many different insurance companies and provide a number of quotes for insurance coverage to our clients. If you want to bring some competition to bear on your insurance needs, give a call to our team today and have us get started on finding you the right insurance for the least cost.
We Work for You, Not Them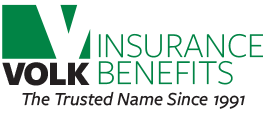 When you speak with the large national insurance companies you are speaking to employees of that insurance company. Those insurance agents only represent the one insurance company and can only provide you with information about what their insurance company offers. This means that you need to conform to what they offer for insurance.
On the other hand, there are insurance agencies like Volk Insurance Benefits that work on behalf of their clients. We want to help you find the insurance that works for you and will conform to what you need. This is a different way of finding insurance coverage and provides clients with several competing offers for your business, rather than the take-it-or-leave-it approach with the individual national insurance agents.
Service Keeps Us in Business
You might wonder how we earn money if we aren't tied to a particular insurance company. The truth is that we get paid from the insurance company that we end up finding you a good policy with. But if you aren't happy with what we provide, you can leave for another Colorado insurance broker. It is the service that we provide to our clients that helps us remain in business with repeat business from the same families and individuals year after year.
It is important that you make sure that you are getting the best value when it comes to your insurance coverage. This means that you should shop the market from time to time in Loveland, Greeley, Windsor, Fort Collins, Longmont, and the surrounding areas in order to be sure you aren't paying too much or getting too little. Contact our team at Volk Insurance Benefits today to schedule a review of your current insurance products and see if we can help find you better policies.