As a smaller employer, small businesses often find it difficult or nearly impossible to even try to get close to what much larger businesses can offer in the way of employee benefits for their team members in Greeley, Loveland, Longmont, Windsor, Fort Collins, and the surrounding areas. Volk Insurance Benefits wants to help your small business offer the best possible employee benefits that are available, and that often starts with a group health insurance plan. Contact our team today to have us help you work on your employee benefits that you are able to offer.
What To Include in Employee Benefits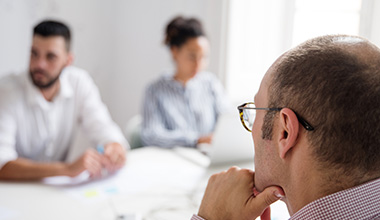 This is a hard area to discern what is the best approach to take. If you don't have any employees, it can make it even tougher. But if you have employees, it might be worthwhile to poll your team to ask them which items they would be most interested in for inclusion into the employee benefits package. While many different items are likely to appear on the list, one of the most common things listed would likely be some form of health insurance.
Group health insurance is what the majority of people have for their health insurance coverage. Businesses typically will help to cover at least some of the monthly costs for each employee who is on the insurance plan. Group health insurance plans also often have tiers of coverage where in exchange for paying more in monthly premiums the insurance policy will cover a higher percentage of any medical costs.
Why Even Have Employee Benefits
Many business owners have asked themselves and others why they should have any employee benefits. While there are some things that a business must have when they have employees, such as workers compensation insurance, there are a great many other things that are not required. However, by refusing to offer different things in an employee benefits package you make it much harder on your business to attract and retain quality employees.
When you can, adding to your employee benefits for your business in Greeley, Loveland, Longmont, Windsor, Fort Collins, and the surrounding areas will allow you to compete more effectively with other companies looking for the same quality team members. Fortunately, you can work with an experienced employee benefits company in Volk Insurance Benefits to help you offer the best employee benefits possible, including things like group health insurance. Contact us today to learn more.