Healthcare insurance can be a big expense for anyone, and this is why most people tend to get it through their workplace via an employer-sponsored benefit. If your business in Greeley, Loveland, Fort Collins, Longmont, Windsor, or the surrounding areas isn't yet offering this employer-sponsored benefit, give a call to Volk Insurance Benefits. We have been working with businesses of all sizes to help them include this as part of the full benefits package they offer their employees. Contact us today and let us review what you currently offer as well as to see if we can get you something better for you and your employees.
Why Employer-Sponsored Benefits Are Important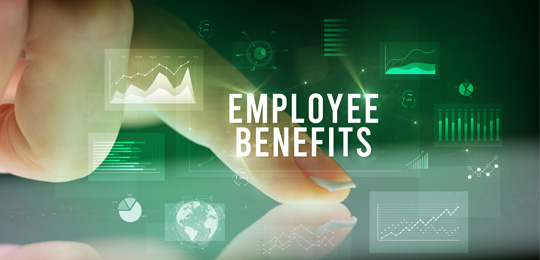 Most employers want to provide their employees with a number of things, including a quality place to work. Part of that can include employer-sponsored health insurance, which can do a number of things for your workforce. Providing health insurance can result in less absenteeism as your workforce will now take care of medical issues before they become larger issues.
Offering employer-sponsored benefits can also be used as a recruiting tool for your business. If all other things are the same between your job and another job, and the other job offers health insurance, but you don't, the person will likely take the other job. By indicating that you also offer employer-sponsored benefits, you can sway people back to your business and hopefully gain valuable employees with it.
Not only can it help to attract new talent to your business, but it can also help you to retain those people you already have. If you introduce a new employer-sponsored health insurance option, your team will be more likely to want to stay with you as you are providing them with another positive part of working at your business.
Why Work with an Independent Insurance Agency
When it comes to figuring out just what health insurance option is right for your business as an employer-sponsored benefit, it can be a job all by itself. When you opt to work with an independent insurance agency like Volk Insurance Benefits, we can help to take a good portion of the load off of your shoulders. We represent a number of different insurance companies, and we will work on your behalf to obtain quotes for you from the different companies. We can help to compare them against each other to determine which one will work best for your business.
Don't leave this important part of your business and hope good things happen, make the right move to contact Volk Insurance Benefits and let us help your Greeley, Loveland, Fort Collins, Longmont, Windsor, and surrounding area business squared away with the right employer-sponsored benefit. Contact us today and put our experience to work for you.