Being an employer today in Loveland, Longmont, Fort Collins, Greeley, Windsor, and the surrounding areas means that you are typically offering much more than just a paid position to your team members. Usually, this includes some type of health insurance but also often extends to a retirement savings offering, paid time off, bereavement leave, personal leave, and a host of other employer sponsored benefits. Managing this can often be a big challenge for whoever is tasked, and that's where a call to Volk Insurance Benefits can make a big difference. We have worked with hundreds of different businesses to review and manage their employer sponsored benefits. Give us a call today to learn more.
Why Have Employer Sponsored Benefits at All?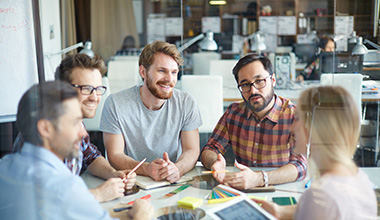 Health insurance with a job goes back many decades when increasing pay wasn't an option. Instead, businesses worked to find alternative options besides increasing pay to retain and attract good talent. And that is the main reason why employer sponsored benefits continue to be added to. Often many of the different offerings by the employer are tax-friendly which reduces the tax obligation for the business.
These employer sponsored benefits are also used to attract new talent and in some cases are used for poaching top talent in certain industries. While money is nice, often times other things can tip the scales in the employer's favor. These days, many of these benefits are standard offerings, and it takes quite a bit of outside-the-box approaches to satisfy potential team members who could otherwise get the same offerings at a dozen other places of employment.
More Than Just a Job
That's what so many are after, something that is more than just a job. Part of the way that people feel they have something that is more than just a job is the employer sponsored benefits that they can take advantage of. They feel that they are being invested in by the employer, and in fact they are with things like group health insurance that helps keep employees healthy and employer sponsored retirement accounts that help to prepare employees to live well in retirement.
Businesses of all sizes in Loveland, Longmont, Fort Collins, Greeley, Windsor, and the surrounding areas are looking to have a robust employer sponsored benefits package, and our team at Volk Insurance Benefits is ready to help make that happen. Contact us today to speak with one of our experienced agents and learn more.