As an employer, you want to treat your employees right, but you also have to balance costs to ensure that you still have enough money left to continue to exist and to invest for the future. One common thing that employers have been offering their employees for years in Fort Collins, Greeley, Longmont, Loveland, Windsor, and the surrounding areas is health insurance. In order to find good group health benefits for your team, contact the team at Volk Insurance Benefits. As an independent insurance brokerage, they work with a number of different insurance companies and can help find you the right coverage for the right price. Give them a call today to learn more.
Working With Volk Insurance Brokerage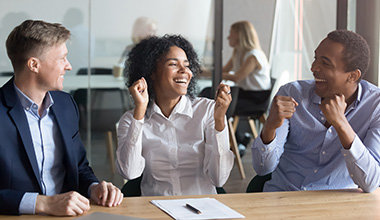 Employers that provide group health insurance cover the medical needs of most Americans and their dependents. The team at Volk Insurance Benefits helps businesses understand their options for coverage and fulfill any legal obligations, as well as making it possible for them to optimize their employee benefits arsenal.
Volk Insurance Benefits can help to make employee benefits easier by helping you deal with the various paperwork that needs to be filed. This only gets compounded when you add in the Affordable Care Act as well as the Employee Retirement Income Security Act.
Employee health is essential to any company that wants to perform at its highest potential. An excellent employee benefits package is also an important recruitment and retention tool. Our exclusive broker status with top insurance companies enables Volk Insurance Benefits to craft your insurance package that will have the best options for your unique situation.
Volk Insurance Benefits will also help you to make your benefits package as flexible as possible. It is possible to create Premium Only Plans that allow employees to pay any employee-required contributions to premiums on a pre-tax basis. Between the employer contributions, which aren't taxable for employees, and the Premium Only Plans, employer-provided health insurance is significantly subsidized due to these tax breaks.
When you are looking to get the best group health benefits for your employees in Fort Collins, Greeley, Longmont, Loveland, Windsor, or the surrounding area, speak with the experienced professionals at Volk Insurance Benefits. Put their 30 years of experience to work for you.