While there are other options that have been around for a while, and others that are becoming popular these days, the venerable group health insurance option works for a large percentage of people in Fort Collins, Windsor, Loveland, Greeley, Longmont, and the surrounding areas. At Volk Insurance Benefits we can help your business set up a group health insurance option that works for you as well as your team. Because we work with a number of different insurance companies, we can find the best rates with the best coverage for your situation. Contact our team today to schedule a time to discuss your group health insurance needs.
Benefits to Group Health Insurance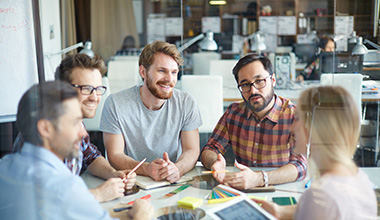 A group health insurance plan has the benefit these days of being familiar with most people. They either have had a group health insurance plan in the past with a previous employer or they know people who participate in one. Familiarity usually translates into good participation by your team because they understand how the insurance plan works.
The tax advantages of group health insurance plans also make them attractive to both businesses as well as to the employees. The employees can often pay for the group health insurance premiums with pre-tax dollars, therefore lowering their tax burden. The business also gets tax advantages with their contributions to the insurance premiums being tax deductible. These tax advantages can really add up for all involved and make it a great choice to provide health insurance for all team members.
Group Health Insurance Helps With Retention
When all other things are the same and one company offers group health insurance and the other company does not, most people will opt to go with the company that offers the group health insurance. This is true for retaining those who you already have as well as attracting new talent to help your business continue to grow. Your group health insurance is a part of your employee benefits package and that can make a big difference in who you get to apply for your open positions.
While you might want to look at several different options to provide some sort of health insurance for your team in Fort Collins, Windsor, Loveland, Greeley, Longmont, and the surrounding areas, a group health insurance plan is a solid choice that works for many people. Volk Insurance Benefits can help you implement this option as well as find the right insurance company to work with from their network of insurance companies. Contact us today to get started on offering your group health insurance.