Group insurance has been popular for years, but do you know the reasons why it is still popular? Many organizations in Fort Collins, Loveland, CO, Windsor, CO, Greeley, Longmont, and the surrounding areas utilize group insurance with their employees, and our team at Volk Insurance Benefits can help to find you the right group insurance plan. Whether it is the all-encompassing feature of group insurance where all family members can be covered or the fact that there is essentially no waiting period for the insurance to be in place, offering a group insurance plan is a great option. Contact our team today to learn more.
Why Group Insurance is So Popular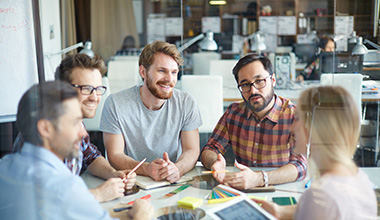 One of the reasons that group insurance remains popular is the fact that it is a very convenient way to cover an entire family with health insurance. While one member of the family works for a company, the group insurance can extend to cover all members of the family. This simplifies getting health insurance coverage rather than needing to obtain several policies of varying coverage.
Once the group insurance is in place, there is no waiting period for coverage. With individual plans, there is often a period of time before the insurance can be used. This is designed to help the insurance company avoid expensive procedures and other costs from someone who might be trying to offload medical expenses to the insurance. Group plans don't have this restriction as the odds that everyone will do this is nearly zero.
Group insurance also means that there are no medical screenings that need to happen before your coverage starts. This is nice for those with medical issues that need to have health insurance. Group insurance takes everyone in the group regardless of their issues, and this extends to the employee's family members as well.
The Larger the Group the Better the Rates
The whole idea behind group insurance is that by pooling resources, the group benefits from lower costs overall. This is due to risk sharing, and larger groups tend to limit the risk from any one individual in that group, thus lower costs happen with larger groups. This is a benefit to the employees as they see lower costs but also the employer as they also see lower costs on their end as well. It can make health insurance much easier to afford for a wide range of people.
At Volk Insurance Benefits our goal is to help your organization provide the best group insurance possible in Fort Collins, Loveland, CO, Windsor, CO, Greeley, Longmont, and the surrounding areas. Contact one of our independent agents today to learn more about implementing a group insurance plan for your organization.