Health insurance is something that everyone wants to save money on in Loveland, Greeley, Longmont, Windsor, Fort Collins, and the surrounding areas. One of the most common ways that people can do this is to take advantage of group insurance plans. At Volk Insurance Benefits we have helped many businesses and organizations to offer worthwhile group insurance plans for their employees. Group plans have a number of benefits for everyone involved, and not just for the lowered rates that those participating in the group insurance plan pay compared to other insurance options. Contact our team today to learn more about group insurance plans.
What Makes Group Insurance So Ubiquitous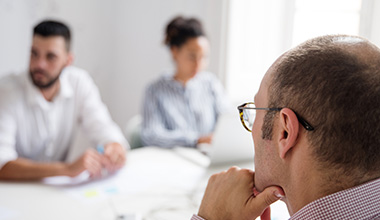 It used to be a bit more common for people to get their own health insurance plans, but these days a significant portion of the population now gets their health insurance through what is referred to as a group insurance plan. Employers offer these group plans because the rates that are charged for those on the plan are usually lower due to the entire group being part of the plan. This helps to spread the risk of the insurance over many people versus fewer.
While group insurance sounds like a good deal, it really only works if 70% of the employee workforce participates, otherwise the rates just aren't as good. What many employers end up doing is helping to cover some of the cost of the premiums for the group insurance, and while this sounds nice for the employees (and it is), the employer also gets tax benefits for doing so. The employees also get the tax benefits of having these premiums come out pre-tax, thereby lowering their taxable income.
These Days It Is Expected
When a business has more than 50 employees, that business is required by law to provide some sort of health insurance option, and group insurance is typically what is offered. But even smaller businesses and organizations have been offering group insurance because they understand that it is a way to not only retain the employees they have, but to also be attractive to other potential employees. While you may extend an offer of employment, if a small business doesn't offer group insurance or another kind of health insurance, you will likely see a lot of potential employees go elsewhere.
We work with all kinds of businesses and organizations, and we also deal with a number of different insurance companies. Because we are an independent insurance agency, we can work on your behalf to find the best group insurance in Loveland, Greeley, Longmont, Windsor, Fort Collins, and the surrounding areas. Contact our team at Volk Insurance Benefits today to learn more.