Unless you have a lot of wealth, having health insurance is something that is a practical necessity. Many people in Longmont, Windsor, Greeley, Loveland, Fort Collins, and the surrounding areas obtain their health insurance through their employer, but there are many who don't have this option. In these cases, it is still important to have an individual health insurance plan, and our team at Volk Insurance Benefits can help you to find the right policy that works for your needs. Contact us today to have us work on your behalf to find the right individual health insurance policy.
Why Would Someone Need Individual Health Insurance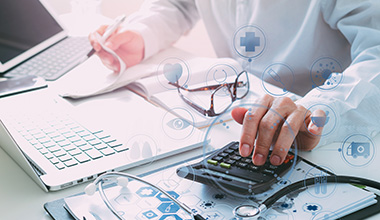 There are many people who decide that they want to take a risk and work for themselves. These entrepreneurs don't have an employer that will help to provide health insurance for them, so they need to take care of that themselves. Individual health insurance is the answer to protecting the entrepreneur while they run and grow their business.
Not all businesses have the ability to provide a company-sponsored health insurance plan for their employees, and smaller businesses with fewer employees are also not legally obligated to do so either. In these cases, the employees will need to find another alternative for health insurance, and an individual health insurance plan is a great solution for them.
At other times a person may be between jobs and cannot get health insurance coverage any longer from their old employer, and a new employer has yet to materialize. In this gap life doesn't stop happening, so in order to protect themselves they may opt to get an individual health insurance plan until they can secure a new job where the employer would provide health insurance as part of the benefits package.
How Can Volk Insurance Benefits Help
We are an independent insurance agency, and this means that instead of working for an insurance company, we work for our clients. We represent several different insurance companies, and we will shop among all of them to find you the best individual health insurance options for your needs and budget. We will also help to answer your questions about the policies so that you feel comfortable with your final decision on insurance.
While it is tempting to go without health insurance if you are self-employed, between jobs, or working at a business that doesn't offer health insurance, it only takes a quick moment for an accident to happen, and the associated medical costs could quickly bankrupt you. Do what hundreds of others have done in Longmont, Windsor, Greeley, Loveland, Fort Collins, and the surrounding areas and contact Volk Insurance Benefits to get your individual health insurance in place.