Because small businesses employ nearly half of all workers in Loveland, Windsor, Longmont, Greeley, Fort Collins, and the surrounding areas, they are in an important position to provide health insurance to their employees. Small business health insurance options from Volk Insurance Benefits can be more affordable than you might imagine. While businesses with less than 50 employees are not required to offer small business health insurance, it is a good idea because it sets your business apart from others who are not offering it. You are also setting your small business up for potential team members to take notice of and you will attract and retain better quality employees. Contact our team today to get started on reviewing the different options for your small business health insurance.
Issues With Small Businesses Offering Health Insurance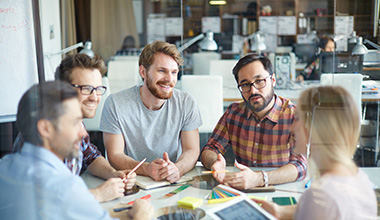 Small businesses face several disadvantages in offering health insurance when compared to larger businesses. First, because small businesses have less employees that means spreading the risk over fewer people. Economies of scale affect costs even here with health insurance, and the premiums from year to year can have more variability for a small business compared to a large business. But these challenges don't mean that you don't have good options to provide small business health insurance.
This is why working with an independent insurance broker like Volk Insurance Benefits is so important. We work for our customers and not the insurance companies, so we will work to find you the best option for your needs and situation. We can compare several different quotes for your small business health insurance to find the right one for your business.
Your Future Employees Will Notice
Instead of looking at this as a cost to the business, it can help to look at this as an investment for your current business as well as your future business growth. As mentioned before, if someone looking for a job has the same opportunity at two different businesses, but one offers health insurance, that business will likely see better applicants as well as more applicants. And the current team that you have will be positively impacted when you add small business health insurance.
We can likely all agree that having health insurance is important, and as a business owner there are multiple reasons why you will want to look into having small business health insurance for your team. You don't have to take this task on yourself, just call Volk Insurance Benefits and speak with our independent agents. They can help to find the right answer for your small business health insurance in Loveland, Windsor, Longmont, Greeley, Fort Collins, and the surrounding areas.